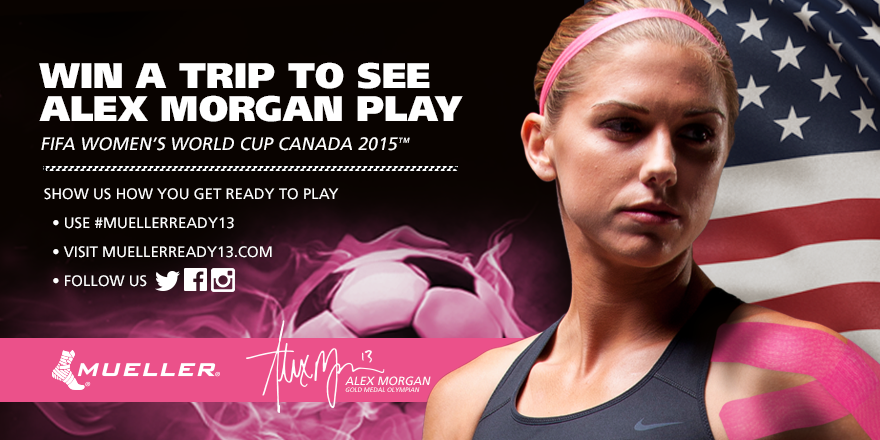 This summer, Alex Morgan and the USWNT take on friends and foes at the 2015 Women's World Cup. And they have a score to settle.
You could win a trip to watch Alex play on June 16, 2015 in Vancouver or tons of other great prizes. Just use #MuellerReady13 and share how you get ready to play. And follow us on Facebook, Twitter or Instagram.
About Alex Morgan
If the tale of American women's soccer begins with a sports-bra victory slide and a 1999 US World Cup Title, then the story's latest chapter lies at the blazing feet of goal scoring machine Alex Morgan.
Alex thrives on pressure, especially when the stage is grandest:
• Olympic Gold Medalist
• WPS Champion
• NWSL champion
• US Soccer Female Athlete of the Year
• Member of the USWNT's All-Time Best XI squad
Alex Morgan is the new face of US Women's Soccer.
{{cta('64db9c06-8b65-449b-bd44-a0ec3f558480′)}}