The personality type of the typical amateur athlete someone that doesn't want to sit on the sideline any longer than they absolutely have to. Whether you're a runner, a racquetball player, soccer enthusiast, or whatever it is that gets your juices flowing, treating knee injuries can be tricky business. The biggest reason being that it can be a very fine line between persevering or "playing through the pain" and pushing the limits too far. Sometimes when you don't respect a knee injury enough and attempt to keep pushing the limits, you end up hurting it even worse, and something that could have been completely better in four to five days becomes something that keeps you sidelined for four to five weeks.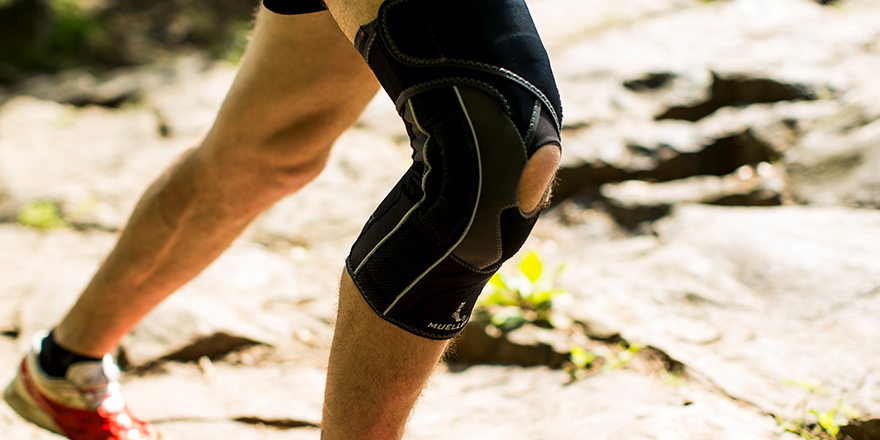 The best advice when you find yourself with a nagging knee injury is to play it smart. Listen to your body because it will usually give you pretty good clues on how to treat it. If your knee is really barking at you to, "Please for the love of God stop running!!!" You may want to take a couple days off before something really goes wrong. However, if your knee is just sort of passively saying something more along the lines of, "Ahem, excuse me but you know I'm not feeling great, right? Okay, maybe we can just cut it a little shorter than usual today and tomorrow will be better. Sound good?" You get the picture, pay attention to your body and you can greatly reduce the severity and recovery time of a knee injury. The following is a list of five effective ways of treating knee injuries:
Weight a Minute – This is not so much a way to treat a knee injury as it is a good way to prevent one from happening in the first place. Maintaining a healthy weight can be essential to preventing all sorts of bodily injury, especially in a weight bearing area like the knee. Studies show that losing as little as five percent of your body weight can significantly reduce the stress on your knees.
How Low Can You Go – If you're a runner, you may want to consider lower impact exercises to stay active while recovering from a knee injury. Activities like walking or swimming can provide great health benefits while minimizing impact on your ailing knees. It just may be best to stay away from high impact activities like running and jumping while you heal. No basketball for at least a little while.
Give PT or OT a Try – Physical or Occupational Therapy can be wonderfully beneficial experiences for people trying to recover from a knee injury. A good physical therapist can design a customized exercise program for you that caters to your own unique abilities and teach you proper techniques to avoid any future injuries. A good occupational therapist can be great for instructing you on how to avoid extra strain on your knees in your daily activities. If possible, some combination of both of these fields can prove very beneficial to your physical well being.
Give R and R a Try – Sufficient Rest and Relaxation are often overlooked by the amateur athlete. Sure, physical activity is great. But getting the proper amount of sleep and downtime in your life is equally important. In addition to sleep and downtime, other activities like breathing meditation can be an excellent supplement to a good rest and relaxation routine.
Brace Yourself – Okay, so your knee is barking at you just a little more than what you're comfortable dealing with. You should consider wearing a simple orthopedic device like a premium knee brace. These devices are relatively inexpensive and can be just the thing to keep you physically active while properly treating a knee injury.
"Mueller Sports Medicine" offers premium athletic devices to treat injuries related to the ankles, back, elbows, knees, shins, shoulders, thighs, and wrists. Please contact us today if you think we can be of any help in getting you back to the level of physical activity you enjoy.