Mueller Sports Medicine will introduce three new products at the National Athletic Trainers' Association 68th Clinical Symposia & AT Expo June 26-29, in Houston, Texas. Experts will be on-site to provide live demonstrations of the new, industry-leading tapes and Innovative protective face guard. Mueller Sports Medicine will also be giving away fully loaded athletic training kits on social media as part of this event and promotion.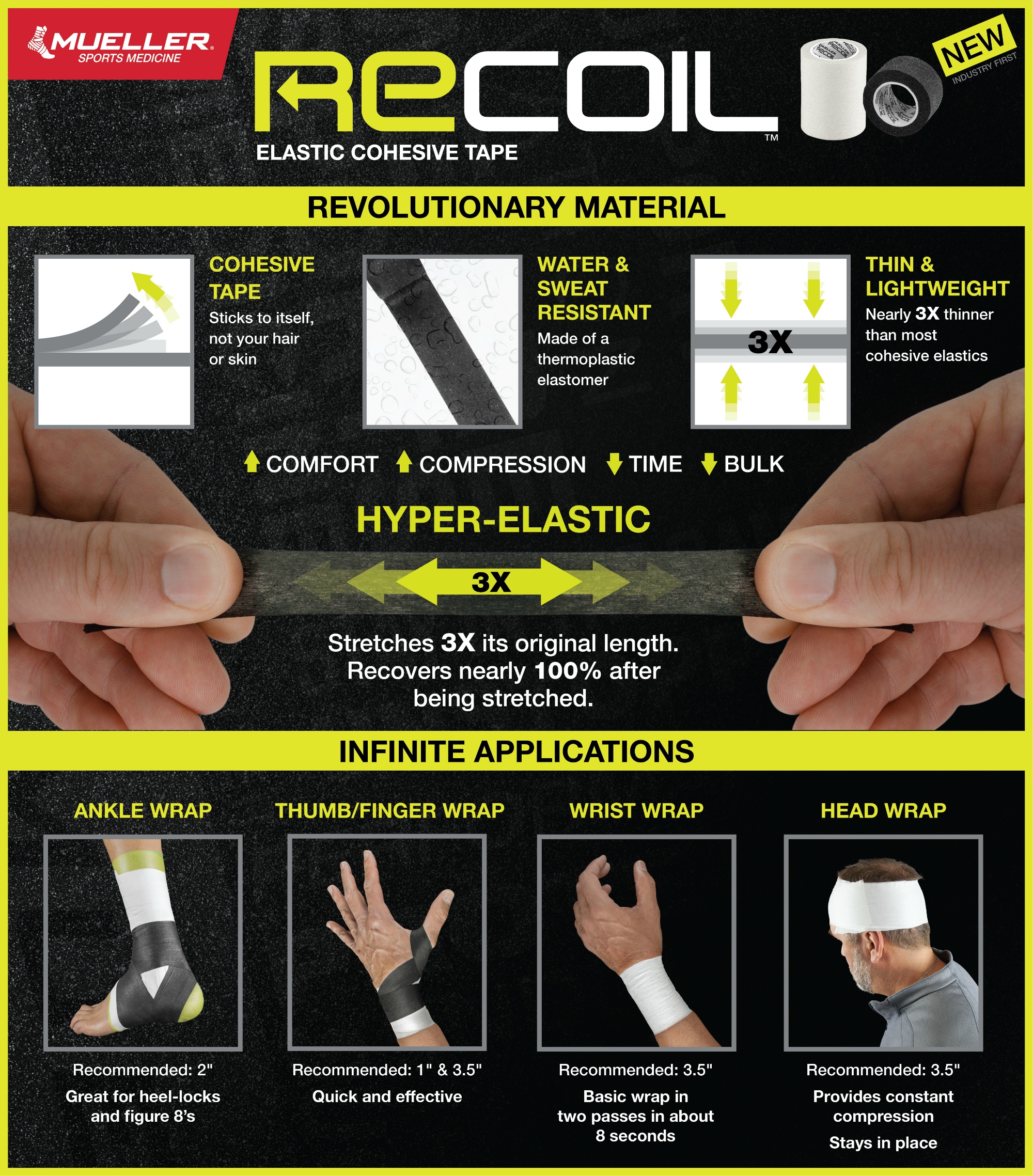 RECOIL™ Elastic Cohesive Tape is a revolutionary taping product that will change the way athletic trainers tape athletes. Made of a thermoplastic elastomer, RECOIL™ Tape stretches up 3 times its original length, is highly elastic, high-recovery, super-thin and water-resistant cohesive tape that is ideal for a multitude of needs and applications.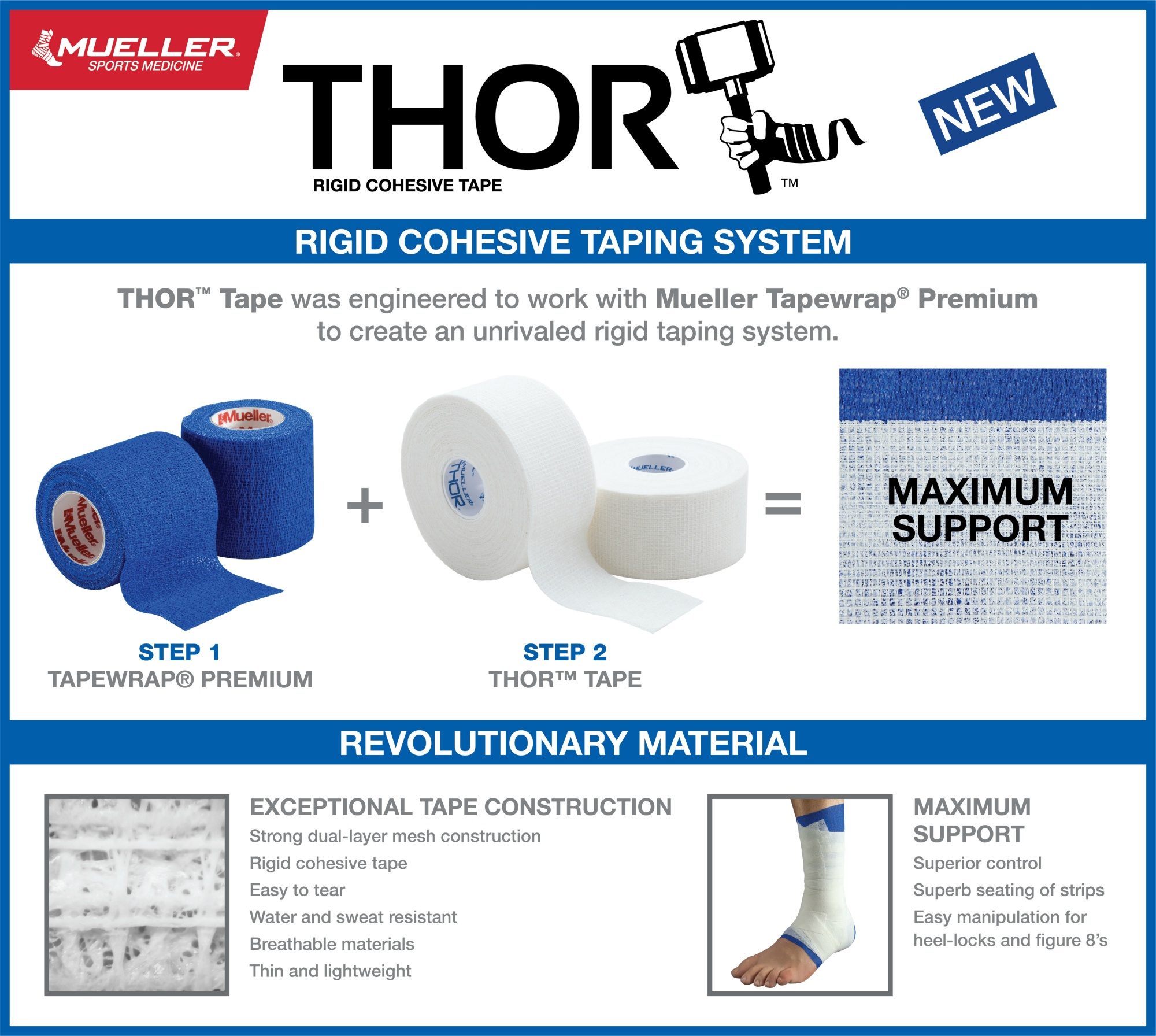 Thor™ Rigid Cohesive Tape provides the maximum support, superior control, and easy manipulation athletic trainers require. Combined use with Mueller Tapewrap® Premium to create an unrivaled rigid tape system that creates strong heel locks, precise figure 8s, and superb seating of strips.
The Indestructible Mask
by @MuellerSportMed pic.twitter.com/fn6oumvwrc

— Tim Dillard (@DimTillard) June 8, 2017
The Mueller® Face Guard helps protect your face from maxillary, nasal, zygomatic and orbital injuries. Wear the Face Guard while playing basketball, baseball, soccer, and any other sport where face injuries may occur. Made of crack/shatterproof medical-grade polycarbonate, the Mueller® Face Guard is contoured to fit comfortably and to be less obtrusive.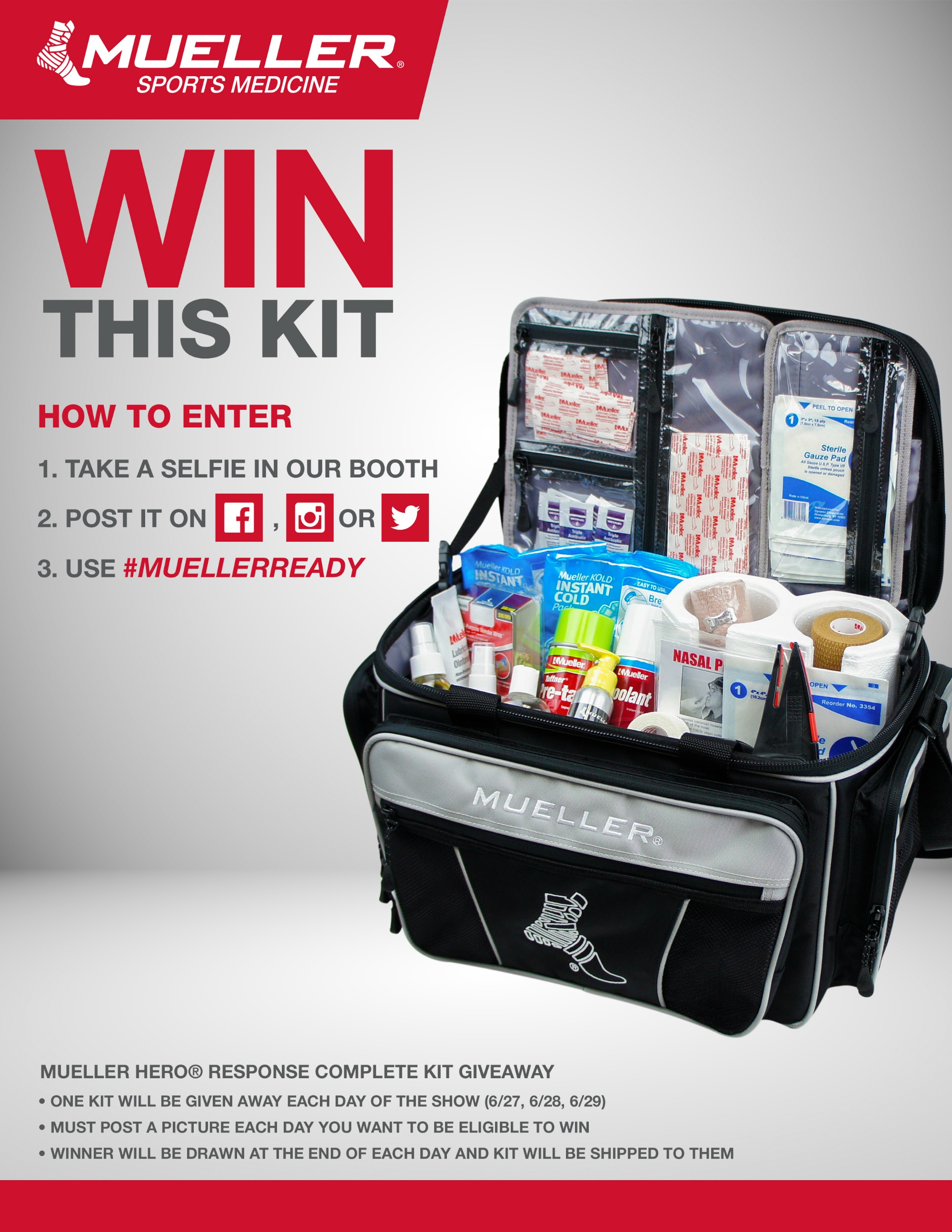 June 27th, 28th & 29th of the National Athletic Trainers' Association 68th Clinical Symposia & AT Expo, Mueller Sports Medicine will give-away one fully loaded Hero® Response athletic trainer kit each day. Contestants will be asked to snap a selfie from the Mueller Sports Medicine booth (#6039) and post it to social media with the tag #MuellerReady. Additional entries to win will be provided to contestants posting photos with Mueller Featured Products of the Day. National Athletic Trainers' Association 68th Clinical Symposia & AT Expo attendees are encouraged to follow Mueller Sports Medicine on Facebook, Twitter, and Instagram or visit booth #6039 to learn more.
Mueller Sports Medicine was founded in 1959 by Curt Mueller. The company is a family-owned and operated international sports medicine company offering a complete line of patented braces, supports, tapes and taping supplies, as well as Quench® Gum. Mueller Sports Medicine continues to introduce new and innovative products around the world.