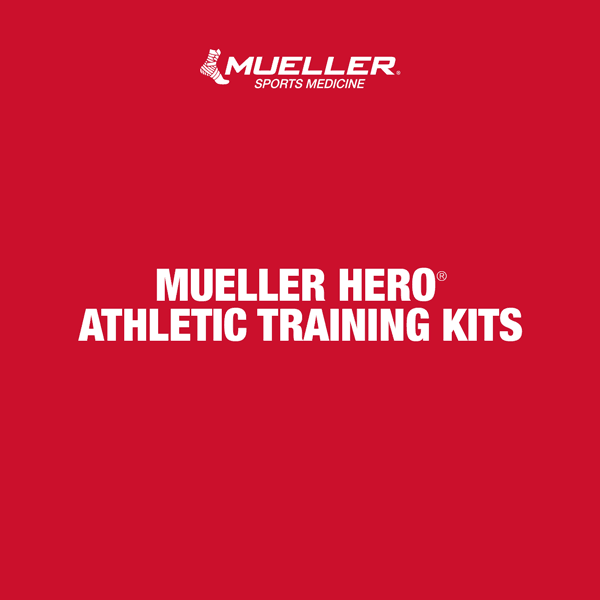 With the end of summer, many high school and college athletes and coaches are heading back to a regular training schedule for the first time. Whether it's your first season or your last, you may find yourself wondering whether or not you've managed to pack that athletic training kit with everything you could possibly need. You've examined all of your gear carefully. You've checked everything to make sure that it's in good shape. Now, what about those important extras that will take your training from ordinary to exceptional, preparing you for potential sprains, strains, and other injuries and ensuring that you're ready for whatever happens on the field?
Check Your Water Bottle
Let's face it: those tiny plastic water bottles that you can buy by the case don't hold enough to get you through a full sports practice, much less a game or major event. Whether you need a carrier that you can fill with bottles or a quart-sized bottle that will enable you to get the hydration you need, paying attention to your water needs is a key part of designing that ideal athletic training kit. Sure, there will probably be water on the field; but making sure that you have your own is a great way to increase your odds of successfully staying hydrated on the field.
Reduce the Glare
You can't wear sunglasses when you're on the field or practicing outside for any sport. Grease sticks and other solutions work well enough, but why not make it easier for yourself? No Glare strips will help reduce glare, increase visibility, and lead to the quality practices and games you're hoping for. As an added bonus, they won't stain your uniform, which means that you won't be standing there scrubbing hard after every game or practice.
Remember Protection
Choosing a great mouth guard is about more than just making sure that you're adhering to the team's rules. Dental work is expensive, and mouth injuries are often very painful. By choosing a good mouth guard, you ensure that your teeth, jaws, and mouth are protected–and that means that you'll be able to stay in the game, rather than being sidelined due to injury. Keep in mind that a second mouth guard is a good thing to have on hand. It's one of your smallest pieces of equipment and one that often goes missing just when you need it most. Keeping a spare on hand will ensure that when you need your mouth guard, you'll have access to one.
Your protective gear should also include any other gear required by your sport. Whether you're looking for an athletic cup, a helmet, or knee pads, make sure that you have all of your protective gear in place. Quality protective gear is well worth the investment. It might cost more up front, but it will help prevent injury and keep you on the team–and those things are well worth any added expense.
Compression Socks
Compression socks and sleeves are a great way to reduce muscle soreness and fatigue. They are typically made of athletic material, which means that they're cooler and more comfortable than regular socks. A single pair may be part of your uniform, but keeping an extra pair or two on hand for long training sessions will ensure that you stay comfortable and ready to go throughout your entire practice.
First Aid Kit
If you're part of a college or high school team, it's a given that your team will have plenty of first aid supplies on hand for accidents during the course of practice. You'll also want to be sure that you consult a doctor any time a serious injury occurs during training. Keeping your own first aid supplies on hand, however, will ensure that you're prepared for anything that happens, from minor strains and sprains to cuts and abrasions that can occur as a natural part of your practice routine. You'll also want to keep your own muscle balm and other soothing topical ointments on hand. No matter how active you were over the summer, those first few weeks at practice are always rough, and you may need those soothing properties to get through the early practices.
Protein Bars, Shakes, and Energy Boosters
When you're in full training, you need all the energy you can get. From protein bars and shakes that will help you recover after practice to energy boosters that will enable you to make the most out of your entire practice session, you'll need to provide your own supplies. Take the time to carefully research the product that will work best for you. Look for something with little or no added sugar, plenty of protein, and no extra additives that you don't need to give you a great energy boost and help you take care of your body when you're in the middle of those grueling practices and games. It can be helpful to look for a bar that doesn't include chocolate while you're out in the summer and early fall heat: chocolate often melts, leaving a mess in your bag if you aren't careful.
Pack a handful of snacks in your bag that you can grab after practice, too. This will help prevent poor nutritional decisions when you're ravenous following a hard practice and want nothing more than to eat everything in sight. Great snacks include nuts, granola bars, fruit, hard-boiled eggs, and whole grain bread and cheese. A good sandwich can also make a great post-practice snack. Keep in mind that if you're including perishable items, you'll need to clean out your bag more regularly. Keeping a cold pack or small cooler on hand can also be helpful.
Extra Clothes
As you're getting back into the practice groove, you may find that it's hard to remember everything you need as you're racing out the door in the morning. Tucking an extra t-shirt and pair of shorts in the bottom of your bag will ensure that you always have a post-practice change of clothes. If you're worried that they'll pick up the scent of your bag–what is it about athletic bags that leaves them smelling like stale sweat no matter how well you clean your gear?–try tucking your spare change of clothes into a plastic bag at the bottom of your bag, where they will lay flat and be protected from the smells. Having a separate part of your bag for clean clothes and gear can also help.
As summer ends and you're packing your bag, getting ready for practice to start, you have the perfect chance to get organized for the upcoming season. Right now, you can make sure your bag is neat and orderly and that it contains not only the things you need for your first practice, but the extras you'll need as those items break, wear out, or get lost. Later in the season, you might not have time to take care of those basic needs, so pack it right now to be prepared for those important moments. Looking for more tips and tricks for creating the perfect athletic bag? Contact us today to learn more about packing your bag, making the most of your training, and taking advantage of everything this season has to offer.