Whether you are 15 or 50, injuring your rotator cuff can prevent you from partaking in your favorite activities, not to mention just basic daily chores, for anywhere from six months to a year. It's a pain. And it happens to the best of us–literally. The best athletes in the world face the threat of this injury every time they hit the court, field or arena. And quite a few of them have succumbed. Here are their stories, both their downfalls and their recoveries: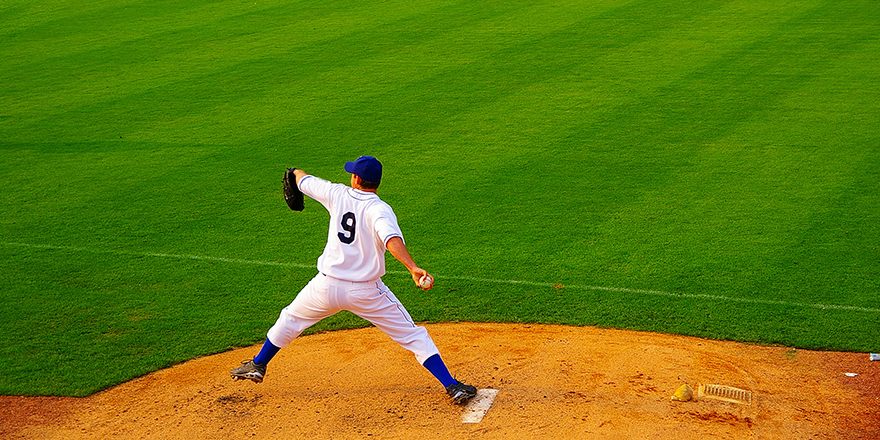 Kobe Bryant
During the 2015 season, Kobe Bryant had his third season straight ruined by another injury. This time it was his rotator cuff. The injury went undiagnosed for some time, and during his game against the New Orleans Pelicans, the pain forced right-handed Bryant to take most shots with his left hand. A dunk in the third quarter is likely what moved Bryant's injury from nonsurgical to surgical. If they had caught the condition early enough, he likely could have recovered with a few conditioning exercises, extra care for the muscles and some physical therapy.
Bryant had the surgery soon after he was diagnosed, and after nine months of rehab, he was back on the court. Unfortunately, according to several medical professionals, nine months was just not enough. And now Kobe Bryant is feeling it. In the middle of the 2016 season, Bryant started having to sit out games:
I lay down in bed sometimes, it just aches. Just sitting there, it just aches. I prop it up with a pillow. There's a whole technique of how to lay on my side and all this other stuff. Nights like that, it's pretty tough. Then, in the morning, you get up and hope it's a little bit better.
Manny Pacquiao
It was supposed to be the fight of the century. Pacquiao vs. Mayweather. But, according to Twitter, Facebook and the rest of the internet, Pacquiao let everyone down–especially himself. But then reports began to surface. Pacquiao had chosen to fight through a torn rotator cuff. Shortly after the fight, he went in for arthroscopic surgery and then consistently followed the prescribed exercises. In just a few months Pacquiao was feeling almost as good as new:
My shoulder is 80 to 90% healed and I believe I can start training in November or December so I can fight early next year.
And he did. His first comeback fight was against Timothy Bradley III. He won the bout by unanimous decision, knocking Bradley down twice and outpointing him throughout the fight.
Jim Miller
Jim Miller is the stuff of injury legends. He played the majority of his 2002 season with a torn rotator cuff. The previous year he had managed to lead the Chicago Bears to a division championship and a 13-3 season. This success earned him a contract extension–and a lot of pain. When the season ended, Miller underwent surgery for the injury and then, still not completely rehabilitated, rushed back to the field. Because he refused to give himself the necessary time to recover, Miller had to undergo another three operations. But he finally gave his body the time and dedication it needed to recover, and after long months of physical therapy and rest, Miller is pain-free and ready to continue his career. When asked about a fellow player's rotator cuff recovery, Miller stated:
Those are small, tedious muscles and they take a long time to heal. I mean, I'm no doctor, but I think I know a little bit about shoulders now, right? Smaller muscle groups, while it might sound [wrong], take more time. That's just how it is. My guess is that, if [Pennington] needs another surgery, he's not going to start feeling well again until sometime around the first month or so of next season. This is a year-long rehab, and I'm not saying he rushed back, because that's not my call. But my bet would be he doesn't get back on the field until about the sixth game next year.
Maria Sharapova
Maria Sharapova is living, breathing proof of how hard work and dedication can enable a total recovery from a rotator cuff injury. In the middle of 2008, after developing shoulder pain, an MRI revealed that she had two tears in her rotator cuff. Several months later she made the decision to undergo surgery. She then took 10 months to work her way through a physical therapy program. In 2009, Sharapova returned to the court and struggled her way through about two years of losses:
It took a lot of time, it took a lot of bad losses, it took a lot of bad days. It certainly didn't come easy for me. I went through so many tough days to get here. I never put my head down. I was grumpy and I had my tough days and I would yell at people and say, 'You're promising one thing, and it's not happening.' I certainly had my doubts, but I kept going, and I didn't let anybody tell me otherwise.
But several years out from surgery and rehabilitation, Sharapova is back on top. By 2011 she was back in the Top 10. In 2012, she had a career Grand Slam, was ranked number one and brought home an Olympic silver medal.
Drew Brees
Drew Brees has one of those miracle rotator cuff injury stories. In 2005, he was having the best year of his career thus far. He was on a one-year contract with the New Orleans Saints and they couldn't have asked for more from a quarterback. He was swiftly making his way through the season, gaining more yards and touchdowns. Then, in his last game he dove for a fumble and severely injured his rotator cuff. No one other than the saints would offer him a position.
An orthopedic surgeon went to work on his partial tear, as well as other shoulder injuries. Then the rehab began. At the beginning of the following year's season he was ready to play. And did he ever play. He started in the first game and has arguably been the most productive quarterback in the league since then. He threw for both the most yards and the most touchdowns. And Brees firmly believes that the surgery and the rehabilitation that followed are to credit for the success he managed to find after the injury:
I felt my shoulder was stronger than it ever had been before after that rehab process. And I just stayed on a lot of those things. And those are things that I continue to fine-tune, continue to add to, maybe tweak a little bit each and every off season.
While rotator cuff injuries can be among the most painful, it's completely possible to recover from them. As the best athletes in the world have shown, if you give your body the time it needs to rehabilitate, you can come back better and stronger. On the other hand, some of these incredible athletes have had to learn the hard way that if you don't allow your body to heal, the pain will eventually force you to slow down. Whether you have a rotator cuff injury from degeneration, inflammation or trauma, make sure you allow your body to make a full recovery. To find out the best methods of rehabilitation for your situation, contact a knowledgable medical expert who can walk you through the process.