You are on the sidelines of your child's sporting event when an injury occurs. Where is your medical bag (athletic training kit)? Now is not the time to find that it's not stocked and ready to use. Do you know what should be included? Here is a list of important items to gather and have ready.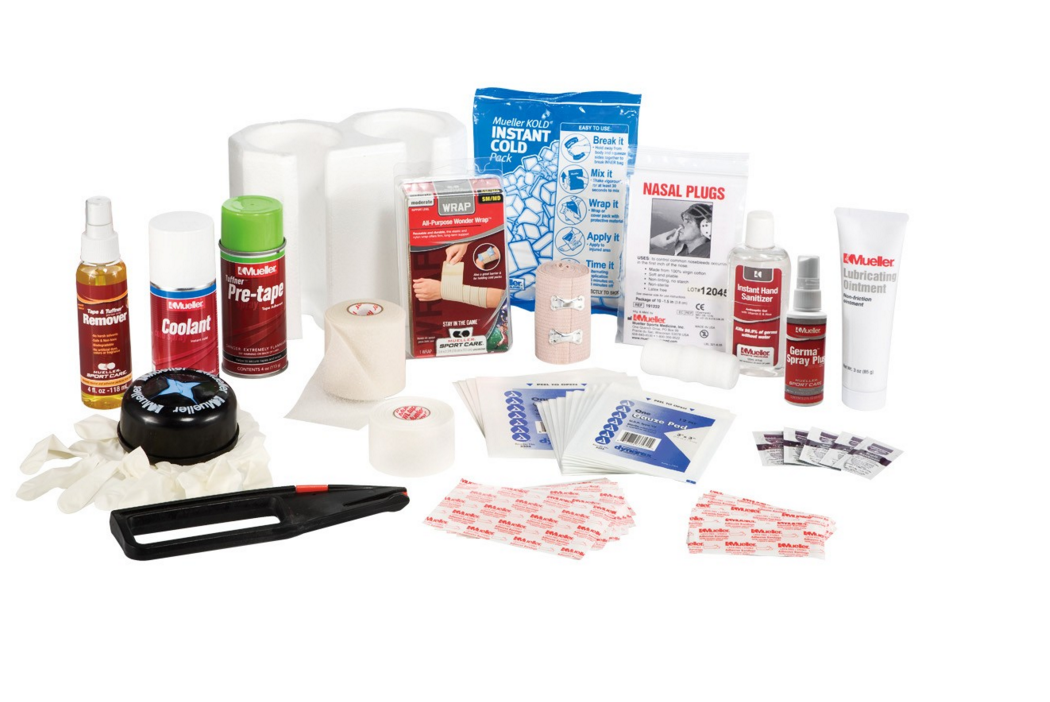 antibiotic ointment
non-stinging antiseptic
hydrocortisone cream
anti-microbial hand sanitizer
assortment of bandages for different areas of the body
bandage tape
gauze pads of different sizes
alcohol pads
peroxide
latex-free gloves
biohazard trash bag
sterile tweezers
scissors
CPR one-way valve mask shield
medicine (Advil and Tylenol)
Being able to provide first-aid for the athlete at the scene is one of the best ways to begin treatment for an injury and enhance a healthy outcome until a professional can assess the situation. Having a fully stocked medical bag that is easily accessible helps coaches ensure that the athlete returns to the playing field as safely as possible. The coach can rest assured that the health and safety of his team members are protected by having supplies readily available at all times.
Hopefully, the medical bag (athletic training kit) will remain unused during the event, but if the occasion arises, it will be there when needed. Better to be prepared than not. A well-cared for athlete is a safer and better performing one.
If you have any questions about stocking your medical bag (athletic training kit) or where to obtain supplies, please contact us for further information.