Professional teams have team doctors, sports therapists and athletic trainers on the sidelines, there to tend to any player who needs medical assistance during practice or a game. That's because, even with all of the safety equipment in use today, injuries are still a part of playing sports. And this isn't only true of professional athletes. Accidents and injuries can occur in any sport, and to athletes of all ages.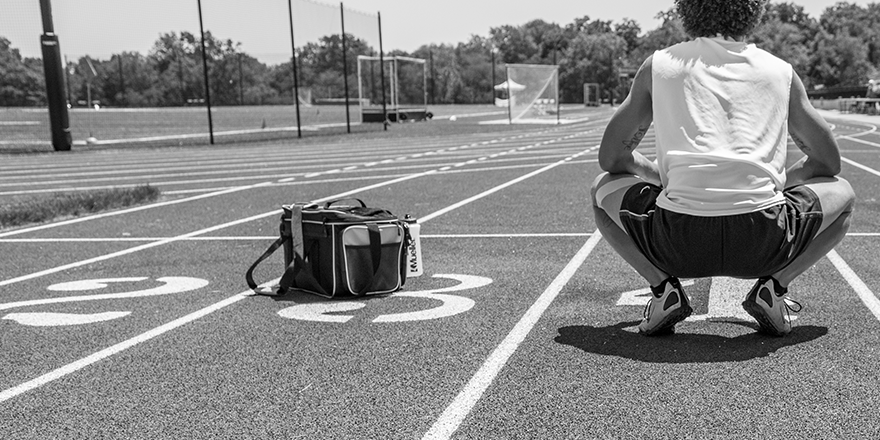 If you've ever watched a football game on television, you've probably seen the athletic trainers on the sidelines, or rushing out on the field to assist an injured player. They're often easy to spot thanks to their medical bags (athletic training kits). These bags play a key role in allowing them to respond to almost any injury quickly and effectively.
Designed specifically to hold all of the gear needed by an athletic trainer, these kits go far beyond your typically stocked first aid kit. A first aid kit great for a bee sting or a minor cut, but will not have the tools necessary to manage more serious injuries.
Most high schools and colleges will have a certified athletic trainer or other medical personnel onsite during games, but what about practices? How about youth sports leagues? In order to keep young players safe and healthy, it is important to have first aid equipment available when it's needed most. This is true even if you don't have the funds for an athletic trainer at every practice, game and meet.
While an NFL or NCAA athletic trainer probably has more supplies than most coaches need for high school or recreational play, it is important to have a bloodborne pathogen kit for cleaning up lacerations safely, masks for CPR in case of a major emergency, and compression wraps for twisted wrists and ankles. Some also invest in splints to stabilize broken bones. Of course, plenty of athletic tape and gauze will also come in handy.
All of this gear could just be thrown into an old suitcase or other bag, but having an organized athletic training kit is key to responding to injuries quickly. Medical bags come in a wide variety of sizes and shapes, as well as price points. Investing in the same bags that certified athletic trainers use allows you to quickly take inventory, organize your supplies, and find what you need at the moment you need it. This not only allows you to tape an ankle quickly to get on with the game, but could help save a life in an emergency situation.
Contact us today to learn more about our durable line of medical bags (athletic training kits). All of our kits are designed for travel, and made of rugged lightweight nylon.